Home » Yacht chartering »
Private Yacht Charter in Turkey and booking information
Though there are different ways to explore destinations and to spend holidays, choosing private yacht charter Turkey can be truly enchanting. The convenience and luxury of the private Yacht Charter can also be a great idea to make your holidays memorable.
When you head for an adventurous trip with private yacht charter Turkey, you can find plenty of options to make it exciting. You can select the destination and look for available yachts for the tour. Compared to direct booking online service can be more comfortable. Here you can able to read more about the trip and compare them with other Yacht Charter Turkey available.
The best thing with these yachts is that you can always find one that suits your budget and needs. Even a private yacht will have different prices for them to make it enthralling for the tourists. Compared to regular tours by road, here you can explore the same destination from an exciting viewpoint. You can enjoy the trip with music, fun and delightful culinary specific for the destination.
Things to do inside a private yacht charter Turkey
More than the view point and exciting tours across the country, you have plenty there inside the yachts to experience. Holidays at yachts can be complete as they can offer a lot more than you can expect. Browse through each Yacht Charter holidays based on yacht type or packages. When you share a cruise, you can enjoy the liberty of choosing the embarkation point. Each tour will include several points to embark the visitors. In the same way, you can pick one of the destination points to get disembarked after the tour. With private yacht charter Turkey, you can enjoy the city view, bridges and village sides in a more relaxed way. Based on its capacity, it can occupy a different number of guests.
Best destinations to do private yacht charter in Turkey
Cesme Town
There are numerous spots that you can visit in Turkey for recreation purposes. One of the tourist centers that you can enjoy visiting during a yacht charter Turkey holiday is Cesme Town. This town started as a trading center, but it is now one of the greatest tourist attractions. It is characterized by some great architecture, a location that is easily accessible and a beautiful landscape that has a picture's perfection. The bays around this town are not crowded.
Therefore, you can get all the solitude that you wish for, from a holiday in this town. When people tour Cesme, they love sunbathing on the sandy beaches and swimming in the turquoise waters. In addition, you can enjoy water sports in this region, which they include kite surfing and diving.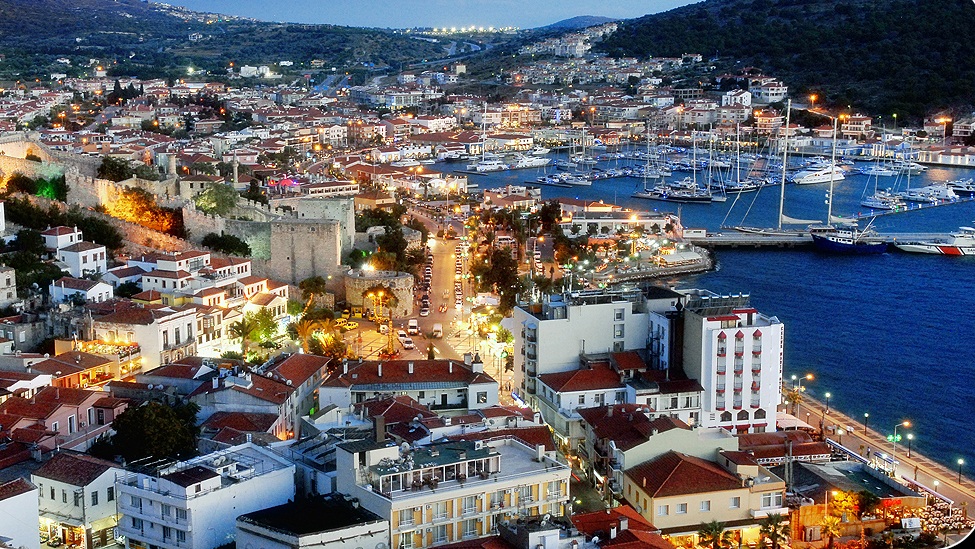 Gocek
This spot has a mythical association, but apart from that, the place is truly beautiful. Due to the high influx of the visitors, there are four marinas (Club, Skopea, and Municipality and Port Gocek marinas) for the docking of the visitor's vessels. While in this region, you will enjoy the history that is evident from the tombs. The area has very low population, but you can have some delicious food from the restaurants in the area, which specialize in seafood and international dishes.
City of Bodrum
The other tourist destination in Turkey is the city of Bodrum. This city stands out because it is the home of one of the Seven World Wonders. The city is to the southwest of the Peninsula at Turkey. When you hire private yacht charter Turkey, you will have many activities to keep you busy, sites to see and the sea favors sailing at the peninsula's shoreline.
Festivals like 'Cup regatta.'
Amazing events by the sea, for example, the 'cup regatta', which is held in October courtesy of the yacht club in Bodrum. This is the most prominent festival, but there are others as well. With private yacht charter Turkey, you will notice that the city is vibrant during the day and at night. You will fulfill your sightseeing curiosity when you see the mausoleum, Saint Peter's Castle and the Amphitheatre.
Summary
When you choose a private charter based on the number of guests, you can enjoy complete privacy. Get quotes for private yacht charter Turkey or shared type of trip well before the trip to make an advanced booking. If you are a small family with less than four members, you can choose two cabin types to make it private. There are also yachts available for a large number of guests such as 24 and 32. As these yacht tours usually start on Saturdays, plan your trip accordingly. If you are thinking about customising a trip to start on weekdays, you need to communicate with our booking officials.