Home » Turkey »
Many tourists visit Turkey every year and one of the most visited destinations is Istanbul. Although there are two airports in Istanbul, Ataturk is the most hectic. Most tourists visiting the country prefer to use Ataturk International Airport (IST). Being the busiest, there are several modes of transport to get you to the city centre. Below are five transport options you can use from the Ataturk Airport to Istanbul city centre. 5 Best Ways to get from Ataturk Airport to Istanbul City Center
Havatas Airport bus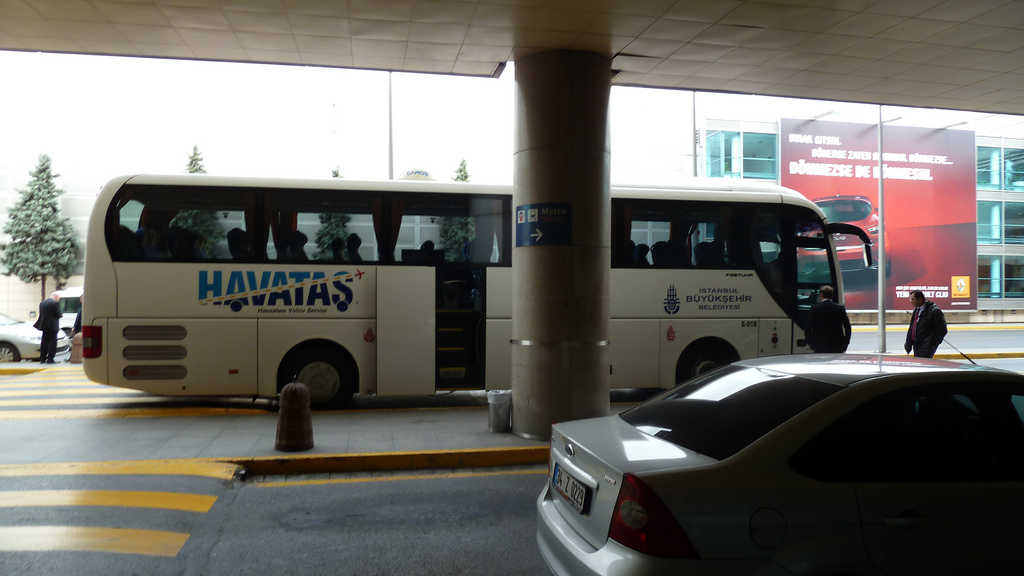 One great option to use from the airport to the city centre is the Havatas. It is a private bus company that operates executive buses to and from Ataturk airport. However, there are some sections such as Sultan Ahmet that the bus does not go. Therefore, before taking this option, understand the route that the bus takes. Happily, the bus is cheaper than a taxi. If you decide to take the bus, just follow the signs from the hall to the Havatas bus stop. For you to use the busses, buy a jeton at a price of 4 Turkish liras. Although the bus might not be as fast as a normal taxi, it is a good travel experience since the bus has several stops.
Service route: Atatürk Airport – Coast Road – Bakırköy – Yenikapı – Aksaray (Marmaray) – Taksim
Taxi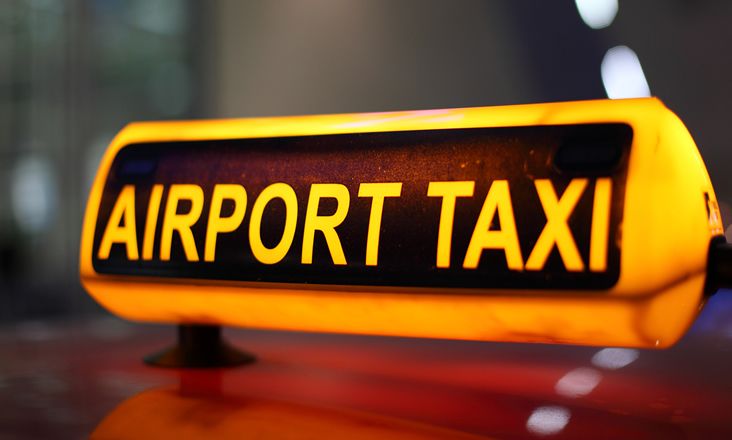 Taxi is the most common mode of transport in most airports, and Ataturk is not different. Just outside the arrival mall, there are several yellow taxis to take you to your destination. However, you are advised to get Turkish Lira at the bank machines at the airport to avoid being overcharged. There have been various reports of tourists who are unfamiliar with the charges being overcharged by the taxi drivers. It is also good to know the estimate from Ataturk airport to common districts such as Ahmet and Taksim.  To the city centre Cost: $25-$30 around 30 to 40 minutes.
Renting a Car  
Renting a car is another option to get you from the airport to the city center. However, if you are not familiar with turkey roads, this is not a good option to consider. Keep in mind that the Ataturk airport is very busy and there is high traffic to and from the airport. But if you would like to rent a car, there are some rent a car office in the arrival hall. However, ensure the car has no signs of damages.
Metro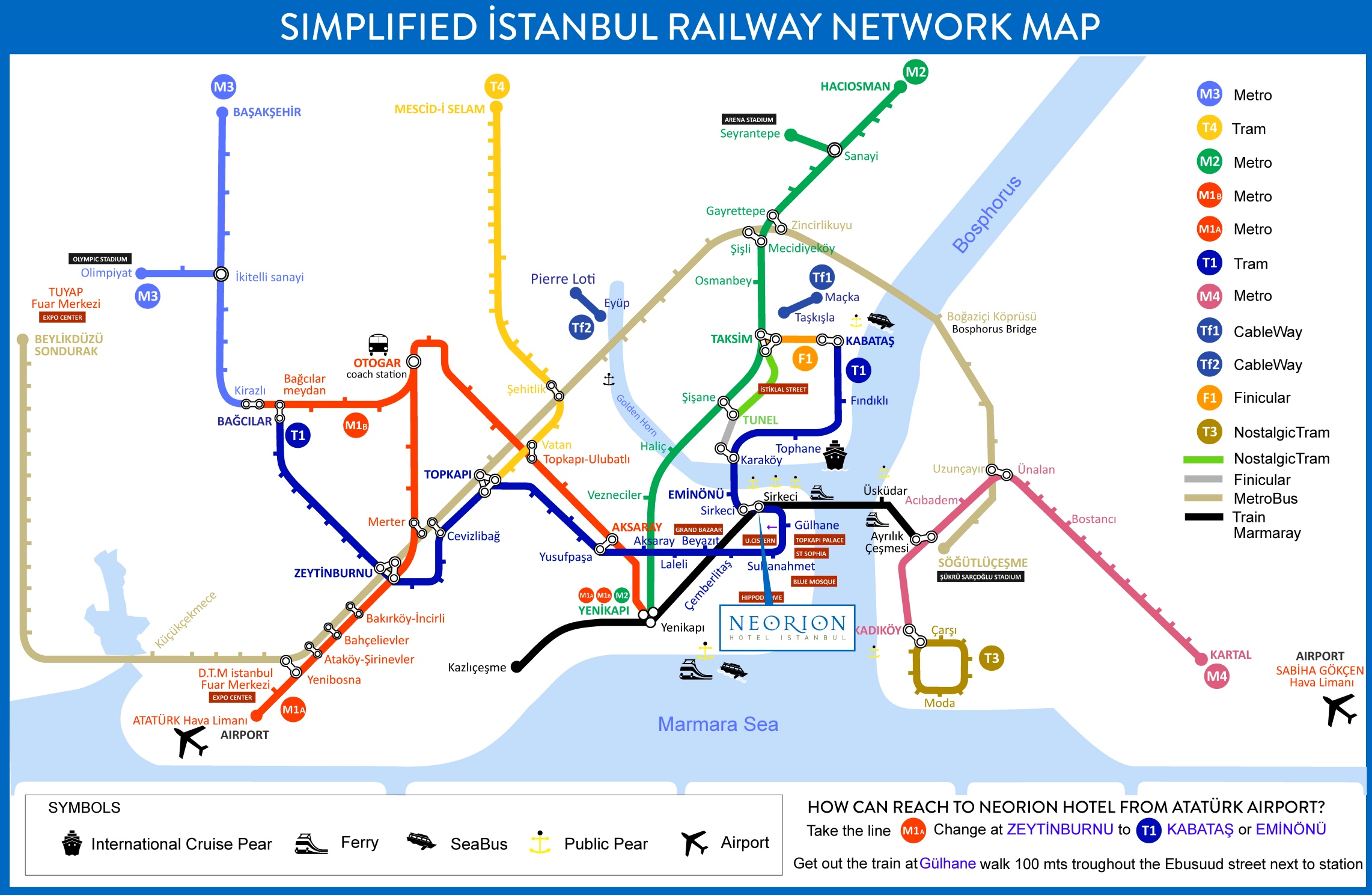 The other way to get from Ataturk Airport to Istanbul City Center is the use of the metro. But for someone with luggage and children, this is not a good option for you, especially at the peak hour. Also, the journey can take longer depending on the time of day. Buy tickets
Cost: 4 TL (2.3 TL via Istanbulkart) = $1.3 ($0.77) Service hours: 06:00 – 00:00 daily
Private Airport Transfer

The best option for someone who has been in the plane for several hours is the private airport transfer. There are many private agencies that can help you get to the city centre without any hassle. The customer service is good and they are available 24-hours. This means you can contact them if your luggage is missing, your flight is delayed or you need help once you arrive in Istanbul. The price is also reasonable to all. To the city centre Cost: €25 Travel time: 40 to 50 minutes.