Home » Turkey »
Don't miss the international Istanbul tulip festival happening in every year April!
Istanbul is a picturesque city located in Turkey that straddles Asia and Europe across the Bosphorus Strait. For more than five decades, inhabitants of Istanbul every year in springtime celebrate the festival of the Tulips. Everybody is enthusiastic about the tulip festival, and it is really typical Istanbul. You might want to know who really invented it? Well, you will find the answer to this question on the internet.
Turkey is home to tulips, not Holland.
Usually, you'd rather think of Holland when talking about tulips or tulips celebrations. So, as a traveler in Istanbul, you might be astonished to hear that there is a big tulip festival in this city. Well, there is no reason to get surprised, tulips originated from turkey- not Holland, unlike the common belief.
Originally, tulips grew as wildflowers on Asian steppes. The commercial cultivation of tulips began in the Ottoman Empire in Turkey then later, the tulips were brought in Holland from Ottoman. It is because of Charles de L'Ecluse, an official in the medical faculty in one of Holland's universities, that people believe tulips originated from Holland. He was the first man to research and publish the first major works on tulips in the world in 1952.
The actual scene at Emirgan Park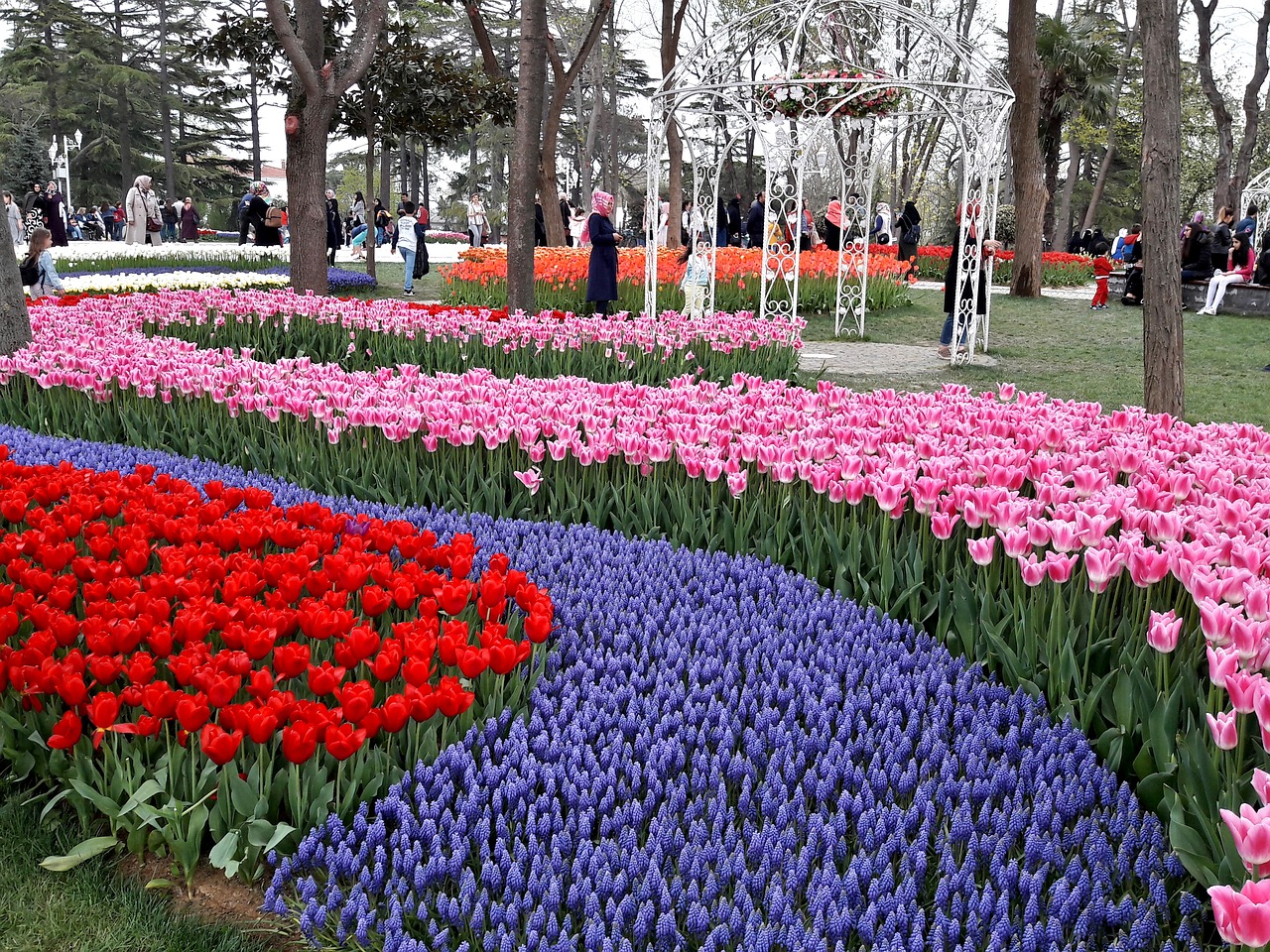 During the entire month of April, the whole city of Istanbul is decorated with tulips flowers. The locals even compete among each other about who creates the most beautiful decorations on balconies and windows.
But if you want a glimpse of the real tulips treat you must have to visit the Emirgan Park. Located by the Bosphorus in Seriyer, the park has several tulip gardens with spectacular scenes of rows upon rows of blooming tulips in shades of pink, red, orange yellow, magenta, and white.
The international tulips festival at Emirgan Park beckons everyone seeking the taste of nature's marvels. All roads will be heading to the part this April. If not using private transport, you can take a bus 25E from Kabatas. The park opens daily from 0700 hours to 2230 hours.
Boutique Weekend in Istanbul
Unforgettable customized weekend tours in the charming and mysterious Istanbul.