Home » Gulet Information Category »
Luxury Gulet Charter Holiday!!
What to choose ? Gulet cabin Charter or Private Gulet charter. To avoid standard Gulets and to get a Luxury or Superior Gulet for the Holiday. Tips on budget, privacy, itineraries & Food..
Turkey is a great tourist destination that boasts of stunning coastline with lots of things to enjoy during your holiday. In Turkey, you will not miss seeing ancient wonders from the past civilizations. The best way to enjoy amazing coastal landscape is to board a traditional gulet. Experience the traditions, ancient sites, culture, and world-class cuisines in Turkey.
In fact, it is more advantageous to hire gulet than booking a cabin charter. Whether cruising on gulet or cabin charter, the itineraries will remain the same but you can adjust when you doing a private charter with talking to the captain; however, you will enjoy more freedom when you choose private gulet charter holiday. The gulet cruises are luxurious and personalized to suit you and your guests' needs. In fact, not one of the gulet holidays will be the same as the other. In each gulet, you will get unique cruising experience depending on the crew, time of the year, and the type of boat you are traveling in.
If you have never boarded a Turkish gulet or famously known as blue cruise, you will be surprised to know that it is not like cruising on an ordinary boat or sailing yacht. In fact, there is a big difference when you board a gulet- not only because of the type of vessel, but the feeling will you experience on the cruise. Now that you have heard about the gulet cruise, you may be wondering about the size of the vessel. Gulets are designed in various sizes, with most vessels having the length of 25 to 36 meters. The size alone may not satisfy your needs. In this case, Gulets comes in various designs and décor as well as the level of comforts.
Gulets are famous vessels that provide you with a memorable experience. The first impression of the boat reminds you of the image from the fairytale story. This grand vessel portrays attractive silhouettes as it cruises the waters of the Mediterranean. Imagine what the Gulet look like during the morning hours in the calm waters of the Mediterranean as the sun shines on its varnished mahogany body! You should note that highly-skilled craftsmen handcraft the gulet. Mahogany and teak are used to make Gulet hence rendering a classic and genuine touch of the Turkish culture.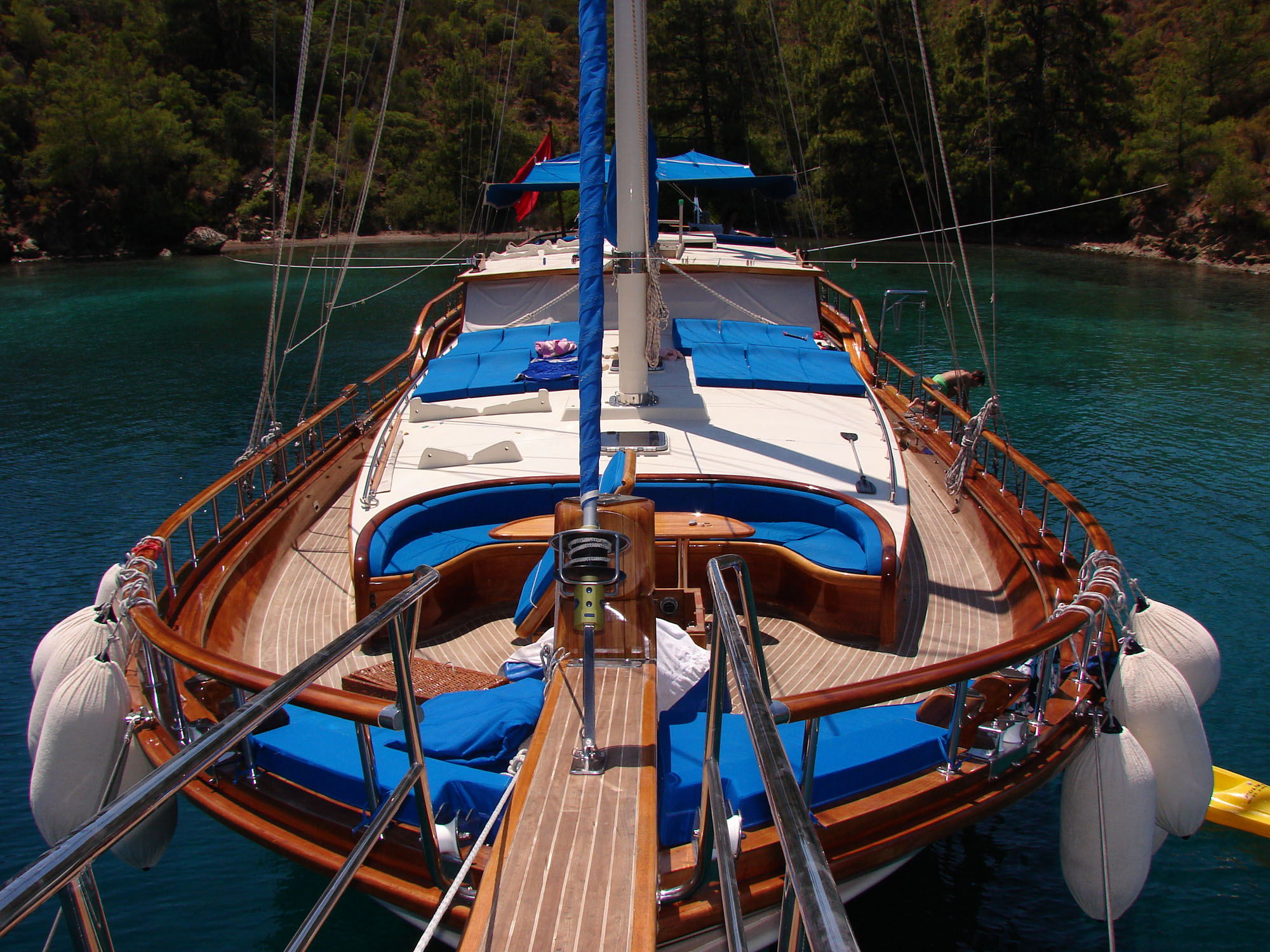 Private Gulet Charter Holiday on a superior & luxury type!
Although there are numerous reasons for hiring a private gulet on your blue cruise holiday.
#1
A wide range of vessels: if you want to hire a private gulet, you will have hundreds of vessels to choose from. Visit to see more than 100 selected gulets for charter.  Most cases, the cabin charters offer limited selections and sometimes not fulfilling your preferences.
# 2
Privacy: this is the number one and main reason for hiring a private gulet. While shared cruises can be great if you want to meet with new people or stay or budget, a private gulet cruise will provide you with numerous benefits.
Moreover, hiring a private gulet can be handy if you are traveling with kids as most of the cabin charters do not allow children less than 12 years to board the vessel. But there are exceptions that cabin cruises are organized with children below 12years, inquire if you are looking for cabin cruise.  It is the perfect way to spend quality time with your family members and friends.
The privacy on board in not based only on the guests, also with the crew you can arranges the levels of privacy. Here is a tip: You may see private gulet charters are very expensive. However, this is not true in all private gulet cruises. Some private gulet charters encourage individuals to travel in groups which will end up reducing the costs.  Depends on the company, if the company has a bargain and controlling power with the Gulet owners they can arrange the best luxury gulet at a good rate.
# 3
Flexible Itinerary: in cabin charters offer fixed routes and itineraries because the accommodation is shared on one boat. Therefore, it is impossible to alter these routes. On the other hand, the routes are flexible in the case of private hired gulets. Also, in the case of cabin charters, there are restrictive terms such as cruising for a maximum of 4 hours per day. However, in the case of private gulet, you can cruise as much as you like, with adding up additional fuel cost by considering the whether conditions. Talk to the captain and decide what you preferred.
# 4
Delicious food onboard: in shared cruises, you will have a limited selection of the food as the menu is already set. However, there may be exceptions if you have allergies. In most shared cruises, it is mandatory to purchase drinks at the bar at prices listed on the board.
On the other hand, in private charters, there is a choice in menus. Moreover, you can order for your desired food items. In this case, changes can be made on the menu based on your preferences. Perhaps, the most important thing about renting a gulet charter is that you are allowed to bring drinks or alcoholic beverages at no fee. The food preparation is made with fresh vegetables that buy from the local farm villages.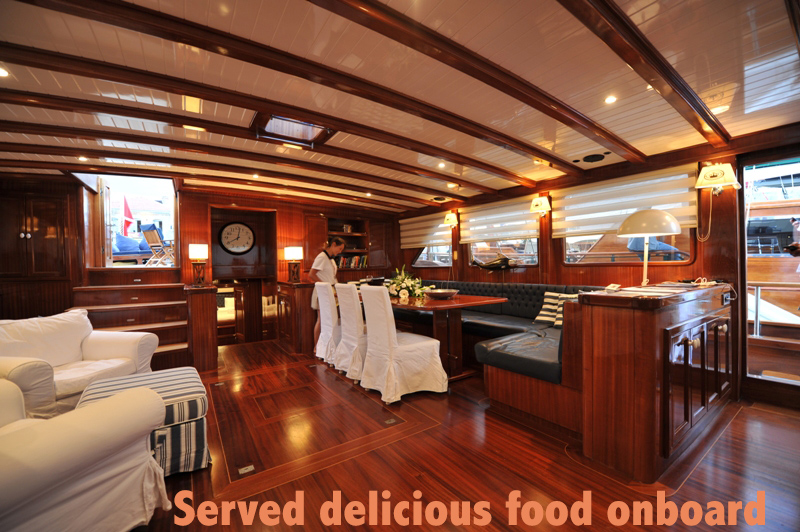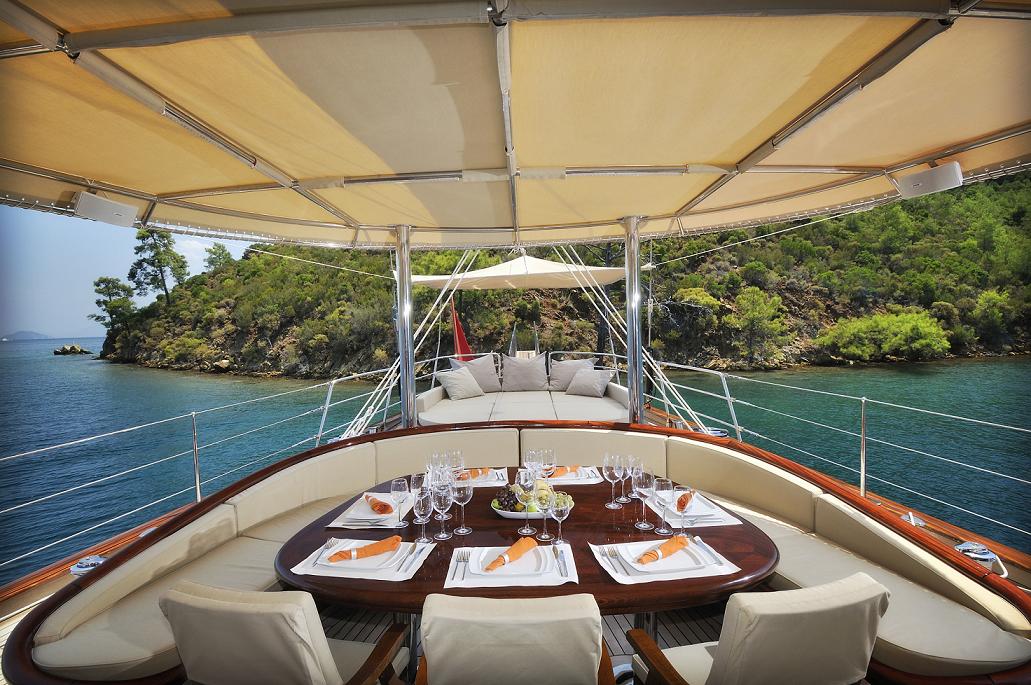 # 5
A lot of activities: on shared cruises, you follow a fixed route and you are not allowing wide range of water sports and land excursions. On the other hand, private cruises give you freedom to enjoy these activities without any fear. However, for safety reasons, the captain will allow you to enjoy the activities on only authorized and most suitable areas.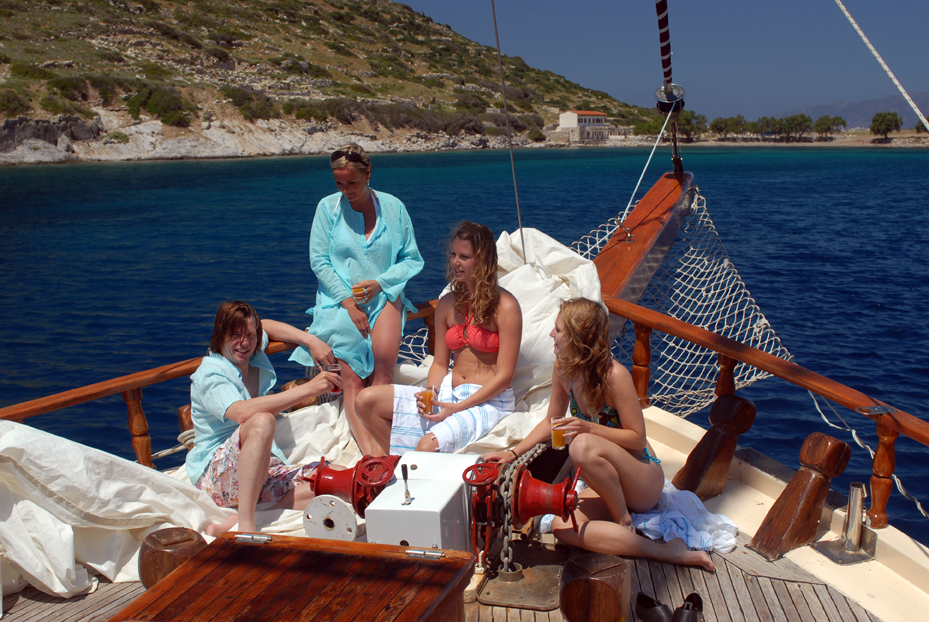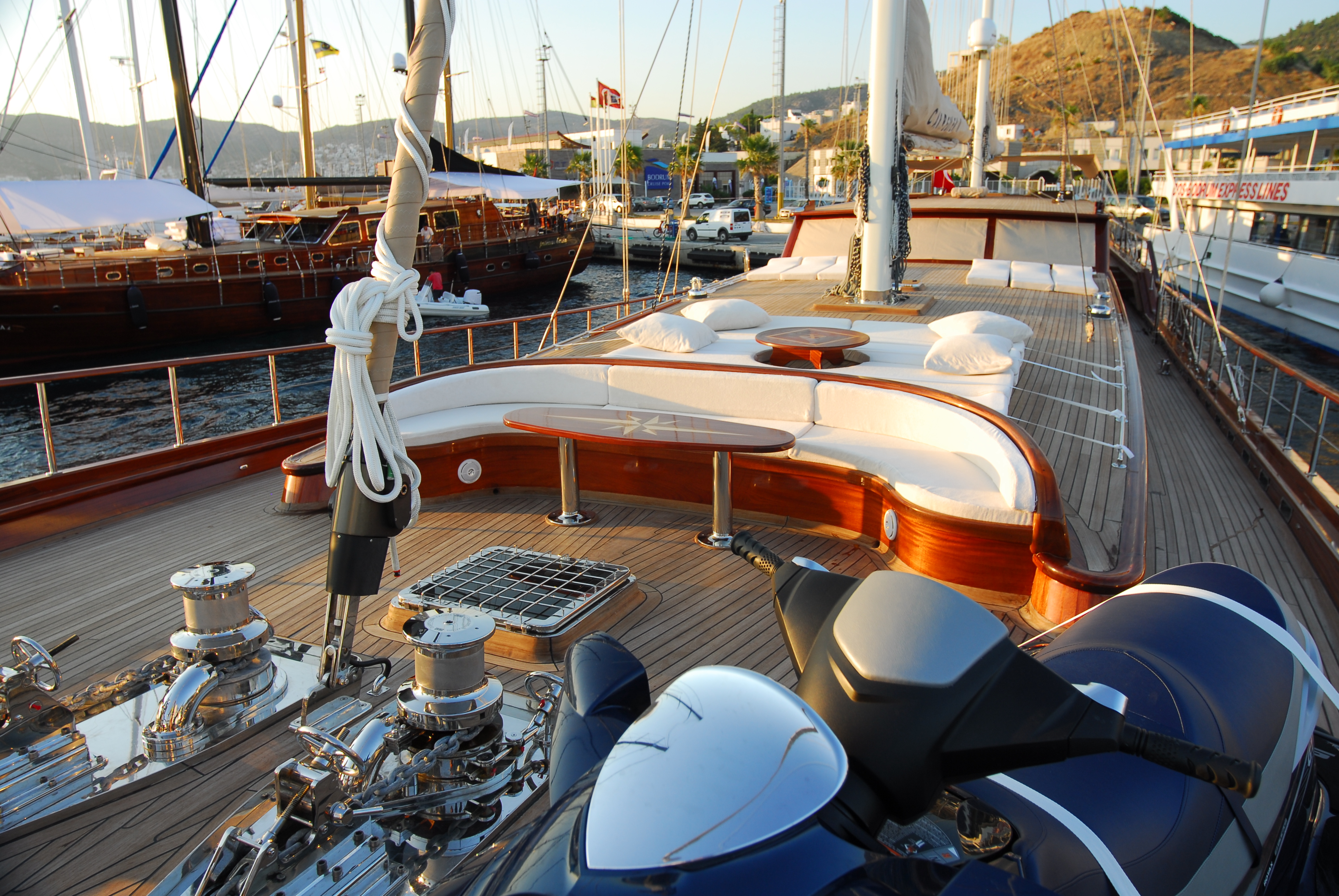 # 6
Flexible date of travel: in all cabin charters, gulet cruises are scheduled to operate on specific dates. In most cases, the cruise is canceled if the boat is too vacant during the set travel date. But reputed companies wont let that happen they always comes up with the smarter and appropriate solutions for the client. This is a major reason you should be thinking of dealing with reputed companies and avoid cheaper solutions. This will bring along of inconvenience especially if you are too busy elsewhere.
On the other hand, private gulet cruises are booked on dates that are most suitable for your travel plans. However, with the cabin cruises, there are some restrictions when it comes to booking a date for travel. The current bookings and time of year usually affect most of the shared gulet cruises.
Lets come to a conclusion Shared cabin cruises may be cost effective but will not provide you with a memorable experience comparing to private gullet hire. But your story must be different, get a solution by talking to an Gulet planning expert.
Hiring a private gulet will give you luxurious cruise that you will never get in any other place. If you have never boarded to a tailor made gulet, this is high time you consider hiring one. In this case, your cruise can be available