Sampling the most authentic dishes while cruising in our magnificent gastronomic gulet cruise in Turkey!
First Things First!
The chef, one of the most important members onboard!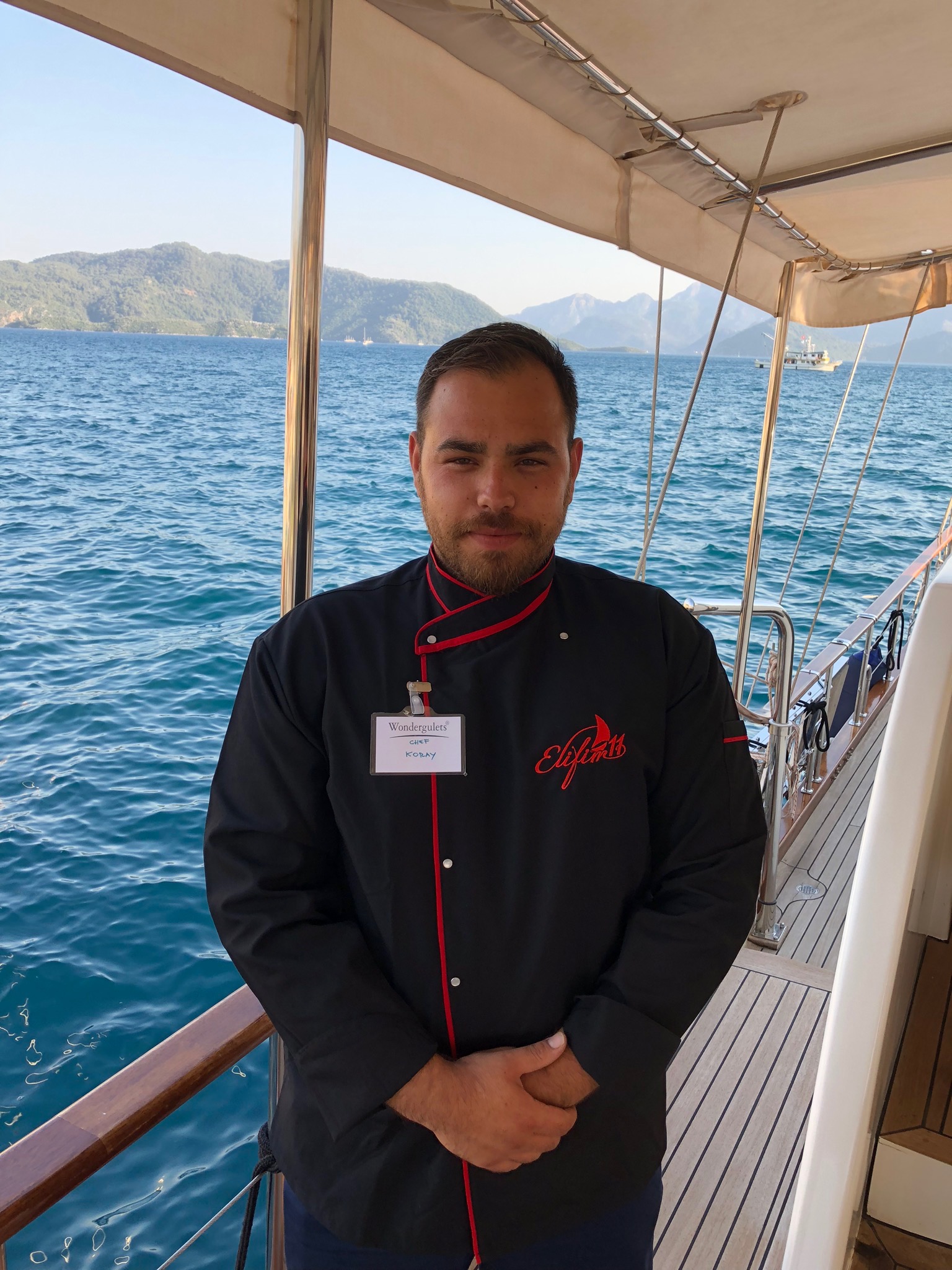 You'll be lucky to enjoy not only the usual dishes prepared onboard served up by the chef but also those special Turkish dishes which you also can get involved in preparing.
A section of our clients who are into traditional gulet cruising has echoed how food is prepared and served at the gastronomic gulet cruise Turkey.
Since 2001, Wondergulets has been providing these culinary gulet cruise experience with the help of cultural and archeological recesses in Turkey. 
Organize your Gastronomic cruise by talking to an expert!  ENQUIRE NOW
Our Gulets are exclusively selected by our professional team, after inspecting them constantly and thoroughly
Unique food and drink holiday in Turkey

While you enjoy that finger-licking dishes prepared onboard, you will come across with the presentations in the traditional cafes while you are on offshore and get acquainted with cooking and conjuring up the greatest Turkish dishes you have ever tasted.
During the journey, you will prepare Turkish regional delicacies with  local Turkish chefs. This is a voyage to satisfy different interests: cultural, naturalistic and gastronomic. It also enables you to make more discoveries about the Turkish culture on their ancient delicacies.
Your expert guide will ensure a happy combination of splendid locations both on and off the boat. These guides are professional & experts in what they do. He will travel onboard with you. They are well knowledgeable about the ancient and modern Turkey. Listening to the history of this beautiful country will amaze you.
Nothing excites more than having in mind that you are going to taste some of the most delicious meals in Turkey prepared exclusively the Turkish way. You will spend part of every day watching or participating in the preparation of food and enjoying them at the table prepared at the rear end of the Gulet!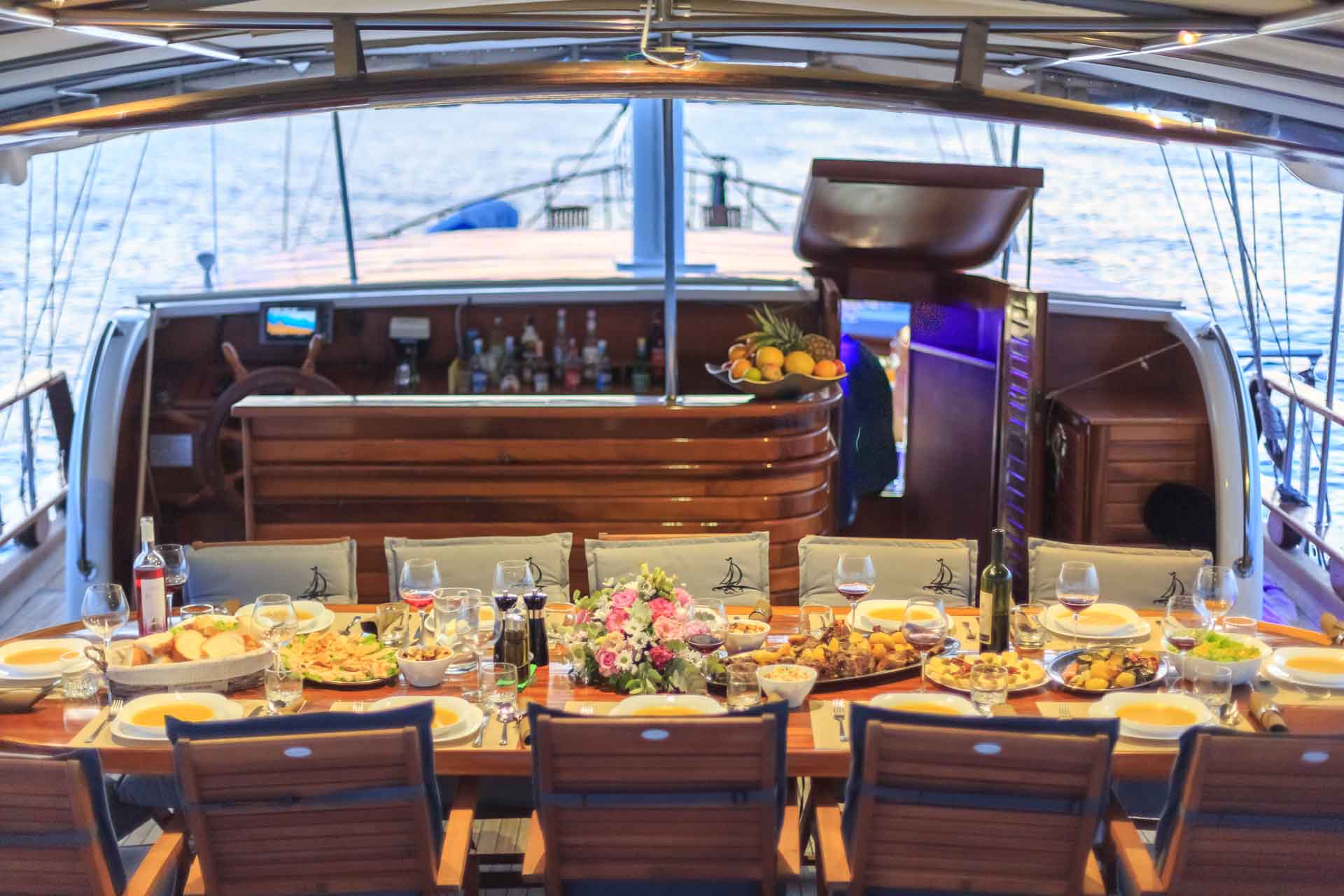 Here's how you can organize this sort of a Gastronomic Gulet holiday; talk to our expert and add some details to your requests, especially your preferences and we will get back to you via email or talk to you on appointments.