Blue Cruise and Cabin Charter in Spain
Search Your Criteria
Found 1 Cruise(s)
Mr Don D - Boston, Massachusetts from USA
2016-09-10 | Aeolian Islands - Italy
My wife and I had a most excellent time on the Lady Christa. We had the master cabin and it was perfect. The room size was just right and the woodworking in the room and on the boat was very nice. The crew on the Lady Christa was outstanding. Oscar was excellent as the ship's captain. Our trip was most memorable.......
Mr. Peter Mann & Family - USA
2016-08-01 | Sicily - Italy
Our family-two grandparents, three parents and four kids-chartered one of the Wondergulets gulets for a 7-day cruise to all of the small, volcanic islands just off the north coast of Sicily.In every possible way, it was the best family vacation we've ever taken.The boat was great with comfortable cabins, excellent eating area..........
Mr. and Mrs. Francis from Brooklyn, NY – USA
2013-08-24 | Cruise in Turkey
I haven't heard back from Mr. and Mrs. Francis after he left the boat but during the cruise I talked to him and he was enjoying himself a lot. Thank you, Kind regards from : Serhan Turkish Travel agency.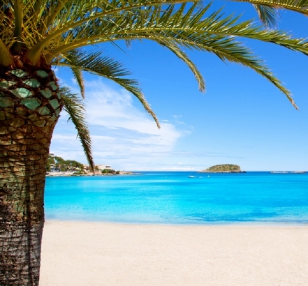 Balearic Islands
Ibiza/Ibiza
Price From € 990 To 2.200 per week
Gulet cruise between Ibiza and Formetera islands